Charlie Palmer Steak, Las Vegas
Updated: Dec 24, 2019
Date Reviewed: 5/16/2019
Rant or Rayve: Rant
Star Ranking: 2/5 Stars
My wife and i had a late evening dinner here and were disappointed.
The service was spotty, we were not even sure who our server was as no one introduced themselves or greeted us. I  actually felt that i was in a Game of Thrones episode and the waiter was one of the faceless men. Does the waiter have a name? I guess not!
In any event, we  proceeded to order our meal from the faceless brethren, I ordered a NY strip, medium and my wife an 8oz filet. To my horror, my strip steak came out covered in cloves of sauteed garlic! Not what i requested, or would ever do to a prime cut of beef. The faceless waiter said he could scrap the garlic off and "re-fire" the steak. Are you kidding me? At $58 they should have replaced the steak. So they re-fired the steak, which I had to politely return once again, as it was so chewy and was almost impossible to cut without rocking the table. Perhaps I should have ordered the oysters, clams and cockles?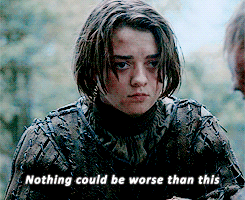 It was at this time, I was approached by a faceless manger. Does the manager have a name? Nope! How can the lack of social graces in what is supposed to be a high end establishment be so prevalent? I mean you don't have to know my name but please introduce yourself and make a party feel welcome.
To their credit, they did eventually replace the steak, and got me a beer for my inconvenience.
Does this restaurant have a name? Yes, Overrated!
P.S. They had a three piece band playing jazz that was awesome.